SEO ONE, the #1 SEO firm in the country is offering all visitors to its website completely free access to its custom SEO checker tool.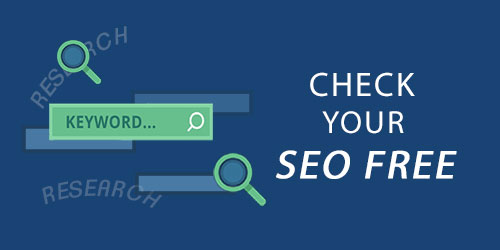 This SEO checker tool was developed for professional SEO's experts and any business owner wanting to improve their SEO campaign.  This tool will help you meet all of Google's requirements, and better develop your site so that ranks higher.
The free SEO checker tool on www.seoone.com provides a wealth of information for both the advanced and novice user.  This tool checks several key elements of your website, and provide suggestions for improvement, while also referencing the reasons for the change.
The SEO checker tool checks the following elements of your website:
Meta-information, including title tag description tag, and keyword tag
H1 header
H2 header
Website images, including image height and width tags
Image expires headers
Robots meta-tag
txt
XML site map file
Local Google search, including KML file
Canonical tag
Canonical WWW
Nested tables
In-line styles, CSS Styles
In-line JavaScript
Favicon
Favicon Method
Image attributes
Links
Anchor text
Internal links
External links
Compression
Total page size
HTML size uncompressed
HTML compression status
Compression ratio
HTML size compressed
Cache header
Page objects
Plus much more
Taken together all of this information should paint a clear picture on how your website is interpreted by the search engines.  One thing that as a website owner you need to realize is that the computer system which is a search engine looks your website completely different than the typical user does.  A search engine can care less whether or not your site has a soft feel or flashy colors, is loud, or what audience you're trying to reach.  A search engine does not care if your site is trying to make an emotional connection, or just states the facts of what you do.  What a search engine cares about are the items above.  How is your code laid out, how easy is it for the website to be crawled, and does your website through its code tell the search engine what you do?
Let's analyze one part of what this report tells you.  The report tells you whether or not your site utilizes a robot text file.  Robot text file tells the search engines where it can and cannot go in your website. Robot text files would have things like index and follow all of these pages to include into Google.  Robot text files would also say do not index and do not follow these pages which will be helpful in an e-commerce website where you do not want your customers information appearing on the search engine.  Even if your entire website should be accessible by the search engine most major search engines will look for this file for directions. This is why it is important to include it on your website.
Our SEO checker tool analyzes your robot text file, and all the items above.  It then provides a snapshot as to whether or not it is done properly and performing.  To try our free SEO checker tool go to www.seoone.com/seo-checker and enter in your URL, then click folder URL report. This will give you a highly detailed report to better help you make improvements to your SEO.
This article was written by Dan Stalfire CEO of SEO ONE.  Dan has been optimizing websites and doing SEO for over 21 years.  Dan specializes in lead generation search engine optimization and creating SEO campaigns that are built to perform an increase the profit of his customers.  For more information visit us online at www.seoone.com  or call us at 877 4MY-WEBB "877-469-9322".